Living in Las Vegas makes it challenging to encourage gardening in the desert, but where there's a will there's a way! And help is on the way thanks to Tree Top's Raising Good Apples Campaign. There are some great tips and ideas to get the kids outdoors and learning to use their "green thumbs" no matter where they live! I'm excited to share what creative things we've done with the kids in this sponsored post from Tree Top!
When we moved into our new home, one of the most utilized spaces we've used thus far is our big backyard! Backyards are getting smaller and smaller nowadays and we were thrilled that the backyard was big enough to play and garden in! As a child I had always loved planting, gardening and watching them grow. It was the discovery of what types of plants and the history of them that really intrigued me. As I've gotten older, I've come to learn that gardening can be done anywhere and I didn't want to take that away from my children. I want them to learn to appreciate nature and the world around them.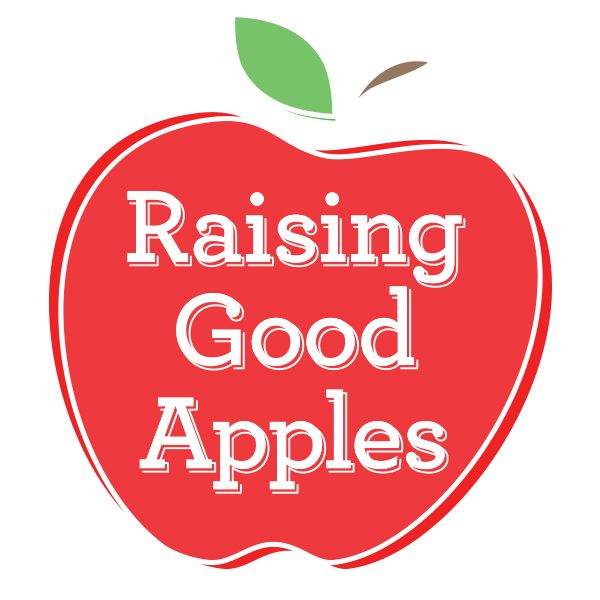 Tree Top's commitment to raising top quality fruits they use to create amazing products for families like us to enjoy together are a big deal! Their growers strive for that level of quality and it shows, because as part of this commitment, Tree Top is partnering with KidsGardening.org to help change the world by growing the next and future generations one at a time – one child, one school and one community at a time. And I always love when a company's charitable acts shine through — for every purchase of Tree Top Apple Sauce Pouches, Tree Top will donate a dollar to KidsGardening.org to help fund community garden projects and raise good apples across the country!
We decided to encourage and inspire gardening by trying out the "Press Flowers with Your Kids" activity (one of the six activities found on KidsGardening.org) and had a great time bonding with the kids and they got to use their creativity and learned along the way! This activity helps us to learn what's growing in our backyards by gathering and observing plants, designing an herbarium, pressing the plants, and displaying them! Check out KidsGardening.org for helpful educational resources and then talk to your kids about where food comes from. All of the details for this activity on Tree Top's Raising Good Apples section can be found HERE.
Photo credit by Tree Top
The materials were easy to find around the house and we used these 5-items:
Plant Press: 2-heavy books
Mounting: Card Stock White Paper and Elmer's white glue
Miscellaneous: Scissors and Plastic Bag
I can't stress enough about the power of quality family time by getting your kids involved – it positively impacts them, they become more educated about things like food and nature and the outdoor activities creates good exercise.
We had Jude and Juliana try the Tree Top Pouches on-the-go and they loved the delicious and sweet flavor of Cinnamon! Juliana prefers fruits as her choice of snack and is quite the picky eater! She was so preoccupied eating the whole thing that I didn't even need her to pose for the camera! Haha! The children spent so much time playing in the backyard that Tree Top Pouches were a great way to take a break and have a delicious treat! I'm totally loving that the Tree Top Apple Sauce Pouches are mess-free, taste great and are made with pure fruit. The kids don't even need a spoon because the pouches are squeezable and fun, making them perfect for on-the-go snacking!
Tree Top is located none other than the heart of Washington's apple country where they are a grower-owned co-op that's deeply rooted in the communities where they work, play and live. I'm a huge believer in loyalty over time and it's no surprise that Tree Top has been around for more than 50 years as a trusted brand dedicated to delivering top-quality products and premium ingredients such as juices, smoothies and sauces.
To make things a little more interesting, we've included a fun giveaway you should definitely enter!
a Rafflecopter giveaway

The giveaway will be open from April 7, 2015 to May 15, 2015 at midnight PST and will be sponsored by Sway Group. Forty winners (from all 40 giveaways) will be selected to receive a gardening set valued at $60. Sway Group will select the winners on or about May 18, 2015 and we will follow up with the prizewinners. No further action will be needed from the campaign participants.
This is a sponsored post written by me on behalf of Tree Top.