This post brought to you by Avocados from Mexico. All opinions are 100% mine.
There are countless reasons to love avocados!  I can't remember when I first started to love avocados, but I remember it was a dip I couldn't stop eating. Ever since then, avocados have become a common item in our household. It just has such a rich taste that you can never get enough of. What's cool about avocados is that it can be used in so many ways for all types of food, and even just by itself, it's still delicious. I've been able to use it as appetizers, and in main courses and desserts.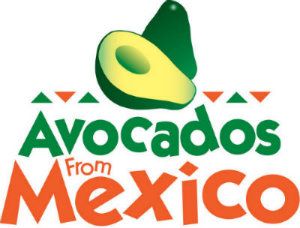 —
One my most frequent uses for avocados is an obvious but always a favorite, guacamole. Who doesn't eat this? My whole family eats it, even the kids who don't like anything green. We've also used it on sandwiches, specifically on grilled chicken sandwiches, it is so good! Just a small portion of it adds a lot of flavor to a sandwich. As a dessert, we've learned how to make avocado smoothies. Just blended with small amount of honey, juice, ice, sugar and milk, it tastes great. It a good way to avoid heavy calorie and fattening desserts, but still be able to enjoy it just as much if not more, you can't lose.
There are also great benefits as far as health when eating or drinking avocados, and this is another reason why I love it so much. I am super health conscious, but because it is naturally cholesterol free, it is a good fruit to add to your diet. That's double the benefit, it tastes delicious and you know you are taking in something that will be good for your health. So I not just recommend it because it tastes awesome, I encourage it because it's healthy. During the month of February, share your passion for avocados with your family and friends via the Share the Avocado Love Facebook app.
Also, Avocados from Mexico has their very own CafePress store where you will purchase Avocado's branded shirts or gear that will help you showcase your love for the delicious, green fruit! Check out the Avocados from Mexico Cafe Press store.