This post brought to you by Dollar General. All opinions are 100% mine.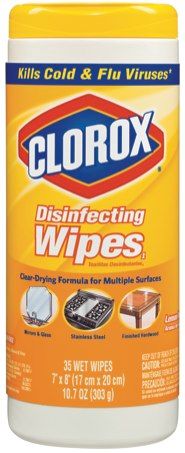 It's the Holiday season, that means lots of people will be inside your home. Is it really ready for all that traffic? Are you sure it's clean? And if so, is it Clorox® clean?! This is THE most favorite time of the year for me, and I often find myself cleaning double time to prepare for the holidays! Does that sound like you? How do the Teh's get Clorox® Holiday home prep ready for Christmas?
1. Keep the house organized all year long (that's obvious) so we aren't cleaning more than we need to later. I do not want to spend all day cleaning if it was a mess or disorganization that could have been prevented.
2. Rearrange and make sure the house is sanitized and spotless before you set-up the Christmas decor and do it sooner rather than later (like four weeks sooner).
3. Once the Christmas decor is up, clean and sanitize again.
4. Clorox®, Clorox®, Clorox® handy at all times!!! Especially when we experience spills on the counters – it's Clorox® wipes to the rescue!
5. If you want to make your guests feel comfortable in your home during the Holiday party you're hosting, one of the most important rooms to keep clean and sanitized is the bathroom – Clorox® bathroom cleaner to the rescue!
We encourage you to stock up on Clorox® cleaning products at your local Dollar General to be prepared for all the messes the Holidays bring! And Dollar General has prices you can't beat (especially now that they accept Manufacturer's Coupons).